The Digital Series Postponed
Due to concerns around the coronavirus (COVID-19), we have made the difficult decision to postpone Cantillon 2020: The Digital Series till quarter four of this year. More details to follow soon on www.Cantillon.ie and through social media.   
AI for Sustainability
This year, 2020, we are delighted to introduce our Keynote Speaker Ivana Dusparic, Assistant Professor in the School of Computer Science and Statistics at Trinity College Dublin. Ivana will be speaking about the whole area of AI, in the face of growing urbanisation, Sustainable Cities and Communities has been prioritised by UN as one of the 17 global sustainable development goals for 2030. Ivana will discuss their applications in smart cities, specifically intelligent mobility (such as traffic control, autonomous vehicles, and car and ride-sharing) and smart energy grid.
MC on the evening will be Leonard Hobbs, Director, Trinity Research and Innovation (TRI) at Trinity College Dublin.   The team at TRI together with external funding bodies, in Ireland and internationally, enable scientific breakthroughs across multiple disciplines at Trinity in areas such as technology, health and sustainability. They are also responsible for managing the patent portfolio for the university and for licensing the output of the excellent research to industry partners.  
Keynote Speaker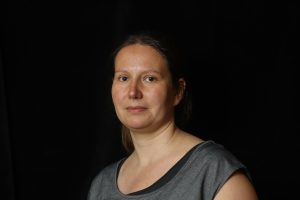 Ivana Dusparic is an Ussher Assistant Professor in the School of Computer Science and Statistics at Trinity College Dublin. Prior to this she has been an Assistant Professor in University College Dublin (2015-2016), and a Research Fellow in Trinity College (2010-2015).
Her research interests lie in the use of artificial intelligence to achieve optimization of large-scale heterogeneous infrastructures, with primary focus on optimization of resource use in smart cities. She has published over 40 peer-reviewed publications in the area of intelligent agents and multi-agent systems, intelligent mobility and smart energy grid.
Her research is funded through a number of Science Foundation Ireland and Irish Research Council projects. She is a co-lead of SFI Centre for Research Training in Artificial Intelligence, a funded investigator in Enable, a research programme on Smart and Connect Communities and a principal investigator in Surpass, a multi-disciplinary project investigating impact of autonomous vehicles on cities.
She is active both nationally and internationally on promoting AI-enabled sustainability. She is on the management committee of the European COST network on Wider Impacts of Autonomous Vehicles, member of Royal Irish Academy Computer Science and Engineering Committee, and a member of the steering committee of Future Cities: The Trinity Centre for Smart and Sustainable Cities.
Cantillon 2019
Cantillon 2019 examined how raw data generated from online interactions can be used to establish cause, protect consumers' information and predict future trends.
Focusing on the theme of 'Data on the Edge' Cantillon 2019 explored the concept of using data at the cutting edge of disruptive innovation and features a host of prominent speakers from Fexco, PFH Technology Group, HSBC, Netfeasa, PG&E USA, Deloitte, Alliance Bernstein, Cork Institute of Technology, Institute of Technology Tralee, and UCD, among others.